Center for Advanced Manufacturing Puget Sound
M2M
Military 2 Manufacturing
A Career Pathway Program
Accelerating Veterans' Future in Manufacturing. Transferring their military skills and experience to manufacturing jobs.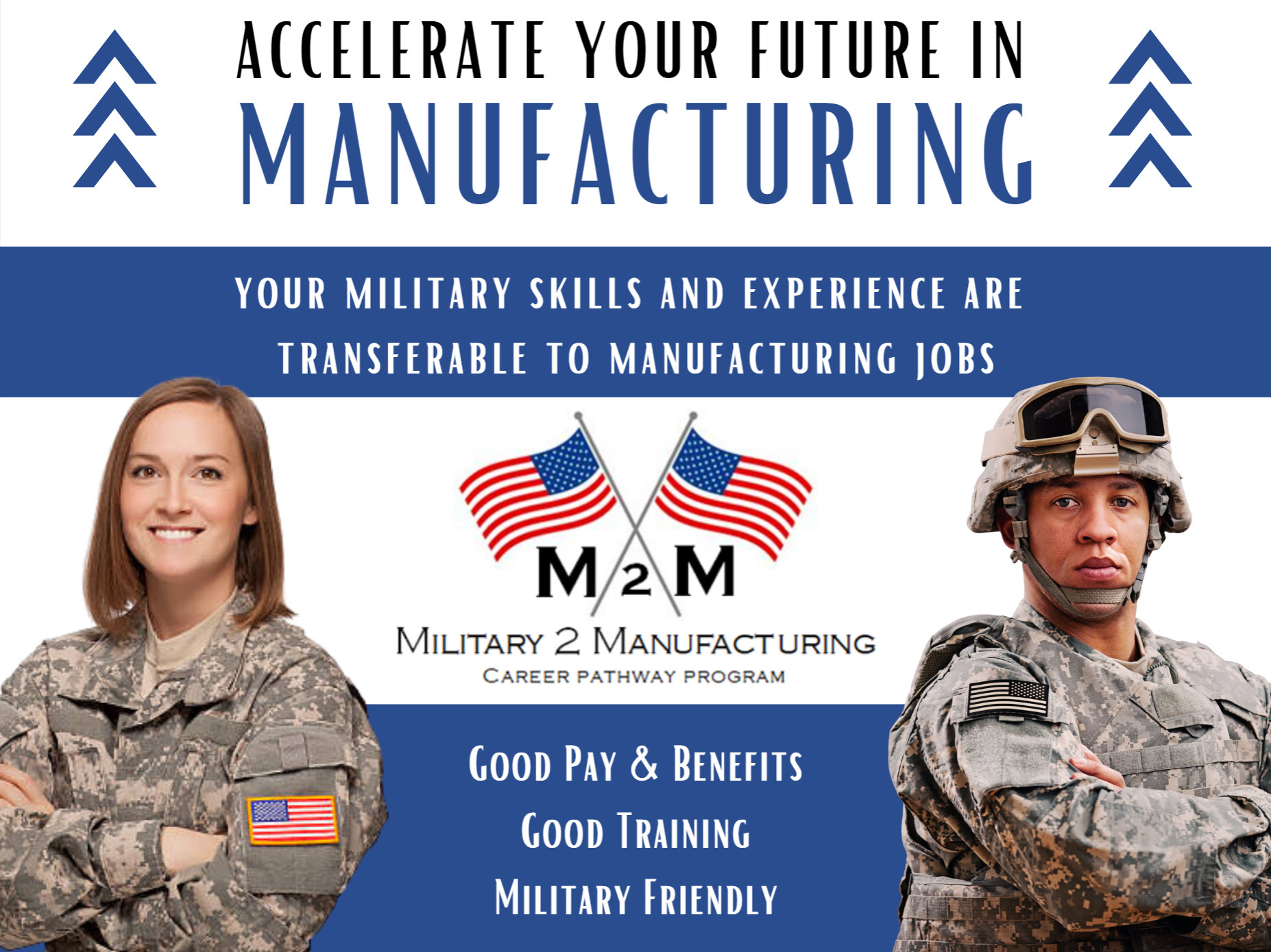 WHAT IS
Military 2 Manufacturing Career Pathway Program?
There are great opportunities for manufacturing companies and service members with the M2M Career Program. The M2M Career Pathway Program gives military service members a closer look into a career in manufacturing to determine if would be good fit.
Many leave the service without any experience working in a civilian job. Resumes and interviews are a mystery and the process of selecting a field and company can confound even the bravest of those who served our country.
The M2M Career Pathway Program offers support at each stage for service members.
WHAT KIND
of Jobs Are Available?
We are in a new world where manufacturing is no longer what it once was. This diagram shows the types of jobs available in manufacturing:
THE IMPACT OF
the Manufacturing Industry
The manufacturing sector in the U.S. contributes an estimated $2.33 trillion to the U.S. economy with the largest job multiplier of any other sector. A college education is not required to begin a career in manufacturing.
M2M Career Pathway Program
YOUR ORIENTATION
When:
1st Thursday of the month - 9AM to 12PM

Where:
Hawk Transition Center
11577 41st Division Dr
Joint Base Lewis-McChord, WA 98433
Look forward to
Great Pay & Benefits - Training - Military Friendly