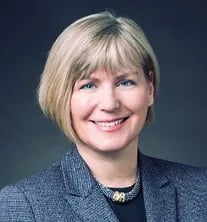 Board of Directors
Jo Vandersnick
Jo Vandersnick is a Board Member of the Center for Advanced Manufacturing Puget Sound (CAMPS).
Jo Vandersnick is also an Executive Director at JPMorgan Chase & Co.

As an experienced Commercial Banker, Jo bring the full capabilities of JPMorgan Chase to growing companies. No two companies are alike; it's important to her to understand each client's business and goals to structure a comprehensive banking solution.
Specialties: Commercial Lending, Business Acquisition, and Treasury Management.
Come join us to grow and get great together.